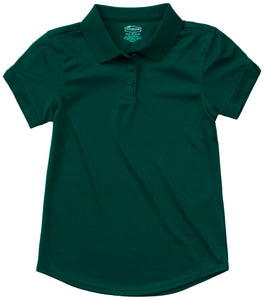 CR DryFit Polo Girls Hunter Short Sleeve
Girls DryFit Short Sleeve Hunter Polo. No shrinking, no fading! Feminine contour, rounded hem. Sizes Girl XS (GXS) to Junior XL (JXL). Choose from Iron-On or Monogram emblem.
If the item or size your are interested is out of stock feel free to message us, we may be able to order what you need.
---
We Also Recommend