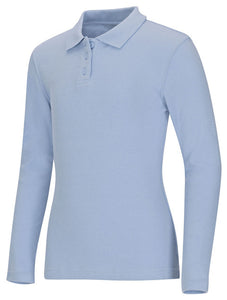 CR Jersey Polo Light Blue Girls Long Sleeve
Long Sleeve Jersey Polo in Light Blue jersey knit, with a feminine cut. Nice stretch with minimal shrinkage, 60/40 poly cotton. Sizes Girl XS (GXS) to Junior XL (JXL). Choose from Iron-On or Monogram emblem.
If the item or size your are interested is out of stock feel free to message us, we may be able to order what you need.
---
We Also Recommend